How To Buy
China Guardian (HK) is staffed by an elite and prudent team who are ready to put their profound professional knowledge at the service of our customers. Since its first auction in Autumn 2012, China Guardian (HK) has achieved quite some record-breaking results, will continue to provide high quality and professional services to art collectors all over the world.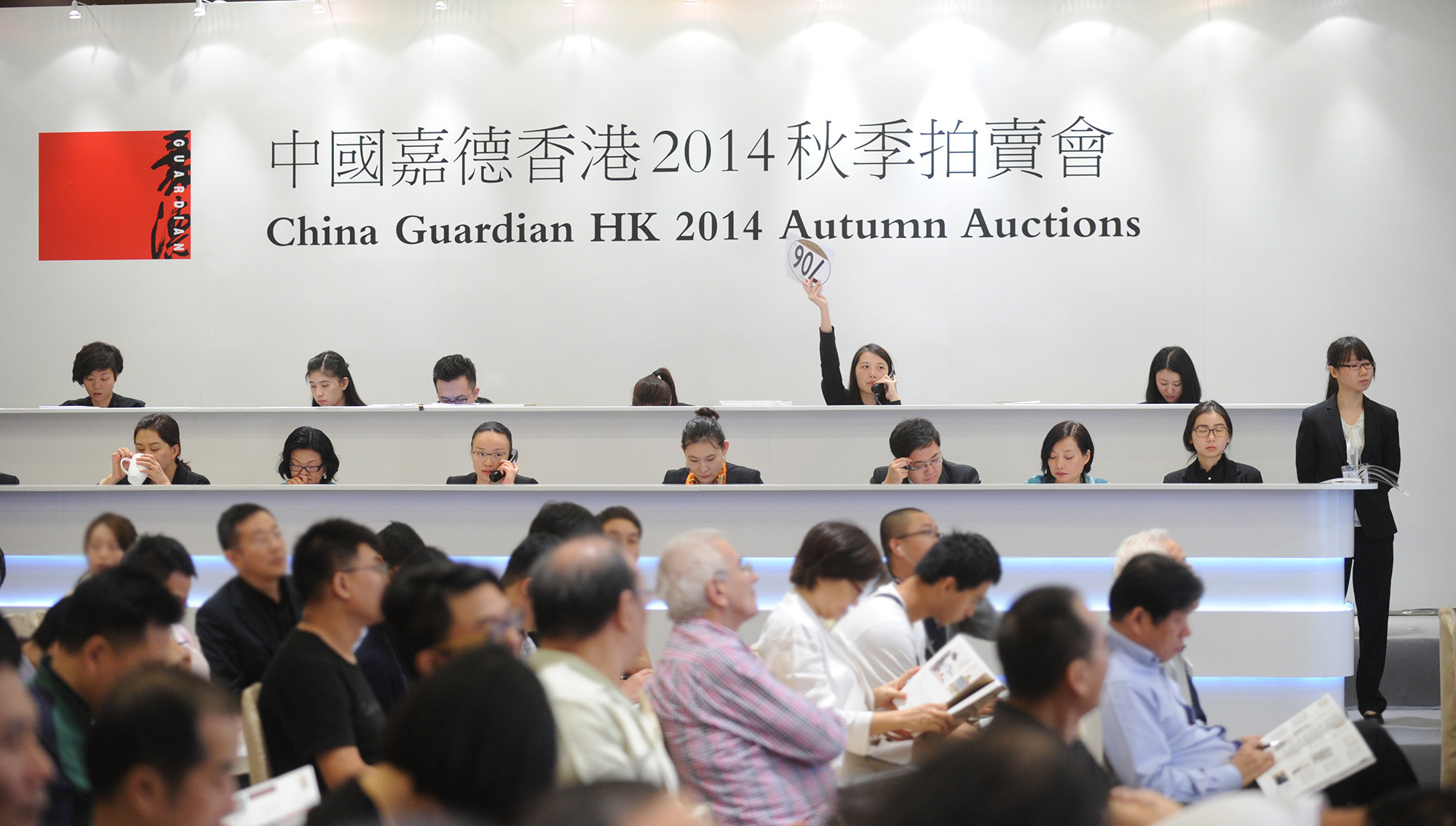 What's for sale?
Browse our e-catalogues on www.cguardian.com.hk from your computer or mobile device
Subscribe to our wechat account, browsing and downloading e-catalogues and auction schedules
View the lot personally by coming to the auction preview
Purchase our print catalogues via email or from the sale room
How to bid?​
Register in Person
You can register in person to bid at the sale room 24 hours before the auction begins. Proof of address and of identity will need to be provided by first time bidder.
Absentee Bid/Telephone Bid
Fill in the Absentee Bid form with a valid telephone number 24 hours before the auction begins. Please check the "telephone bid" box on the form.
Absentee Bid/Written Bid
Fill in the Absentee Bid form with indication of your maximum bid 24 hours before the auction begins. The Absentee Bid form is printed at the back of the catalogue.
Live Auction Platform
Please register the live auction platform account and pay a deposit on the China Guardian official website (www.cguardian.com) or App 24 hours ahead of the auction
How to pay?
Once bidding is successful, bidder will become the buyer. We will immediately print out a "buyer's invoice" listing the final amount due, including the hammer price, the commission of the hammer price, as well as other fees and costs to be responsible by the buyer, for further details, please refer to the "CONIDITIONS OF BUSINESS FOR BUYERS" listed in our catalogue. Successful bidders are also welcome to pay immediately at the auction, or to pay within 7 days after the auction with Union Pay, cash (maximum HKD80,000), cheque, bank draft or telegraphic transfer.
How To Sell >